Molon Labe – based on an original painting by Daniel Church Designs.
4 Different Color Shirts: Black, Tan, Military Green and Navy Blue with matching artwork for each color!
Short Sleeve T-Shirts and Hoodies are available for preorder
Long Sleeve T-Shirts and Women's Premium T-Shirts Available Now
This awesome t-shirt inspired by the phrase "Molon Labe" (come and take), is a classical expression of defiance reportedly spoken by King Leonidas I in response to the Persian army's demand that the Spartans surrender their weapons at the Battle of Thermopylae.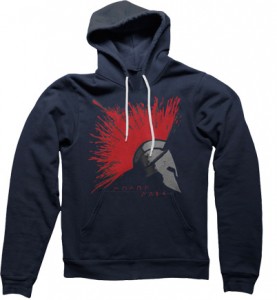 Molon Labe is also a rallying cry used by pro-Second Amendment activists as a defense of the right to keep and bear arms. The phrase expresses the notion that the person uttering the phrase is a strong believer in these ideals and will not surrender their firearms to anyone, including governmental authority